Content Creator, Youtuber, Instagrammer, Web Celebrity. No matter what people call you, all these words are about one thing: the power of influencing and engaging people.
In a world where 92% of consumers trust an influencer more than an advertisement or traditional celebrity endorsement*, it has become common practice to recommend products that you trust (or not so much) and earn for it. While brands are always ready to sell their products, influencers are real people who add value to their followers lives. Whether it's through the content you produce, your taste, your preferences or your passions.
Your audience can relate to you in one or more ways. You're a source of daily inspiration.
Now imagine you can transform everything you love the most into products that express a little bit of who you are?
What if, through that, you could engage your audience even more and make them feel part of your business?
What if you were only 1-click away of making that happen, as simple as that, like magic?
​​Good news: It's a piece of cake!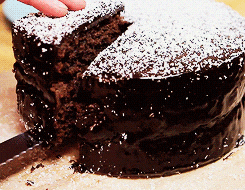 First, because you won't have to worry about setting up an e-commerce, looking for producers who make great products, performing quality tests, hiring a designer to create cool arts to put on your products, stocking a supply, organizing orders and all the shipping. Phew, we're tired just to think of it.
Yoobe has done all this and has prepared a platform where you sync your social media account and that's it! The magic happens:
We suggest the best products for you (but you can choose as many as you want)
​​
We deliver all your store products (but you can customize it however you want)
​​
We provide a tool where you can invite your fans to design cool arts to print on your products (but you can also use your own artwork)
And we take care of all the production and shipping so that your followers get something special at their doorstep (with no minimum amount required)
We just don't give you a hand on what you already do best: engaging your audience and spreading the news about your merch store. We know already know you're the greatest at it.
Is it more benefits that you want? Then check this out:
1 - Having your own brand adds value to your followers.
2 - They'll love supporting you with the coolest designs.
3 - Your merch is a way of materializing your content into products so everyone can use.
4 - Your presence goes from online to the real offline world.
5 - You'll engage and increase your audience. And more followers means more hearts that share the same passion.
How cool is that? Let's get started: www.yoobe.me ♥
​
Yoobe is a merchandise platform that allows Content Creators to sell customized products with artwork made by Fans and Designers ♡